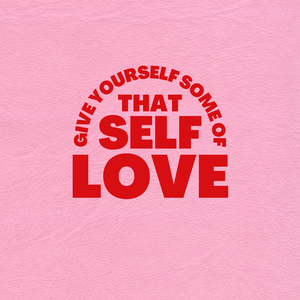 Self Love Summer Experience
Regular price $596.00 $149.00 Sale
This June we are going to kick off Summer and deep dive into self love! 
It took me a long time to really acknowledge my own worth through self love and when I did it's what led me to create The Celebrate Retreat for women. 
I know it's hard for us to getaway sometimes so I wanted to create something that brought us together but allowed for our busy summer schedules. 
I knew I wanted to share the tools and resources that have served me in truly understanding self love and how it has dramatically improved my life and the lives of other women on this journey. 
You are worthy of being celebrated.
You are worthy of self love. 
You are worthy to invest in yourself. 
If you struggle in acknowledging your wins, valuing your worth and protecting your boundaries this four week self love experience is for you! 
Self Love Summer Experience includes:  
✨ Weekly Group Coaching Sessions by Zoom 
✨ Weekly Self Love Tips & Tools  
✨ Weekly Giveaway and Prizes 
✨ Self Love Guided Meditation   
✨ Accountability, Community and Support 
✨ Private Facebook Group to Celebrate and Connect  
✨ Discount on the next Celebrate Retreat ($100 Value) 
 Week One 
Sunday June 4 (8PM CST) Group Coaching Session
Self Love Rituals 
Identifying Needs
Critical Voice 
Week Two 
Sunday June 11 (8PM CST) Group Coaching Session

Creating 'Mama Bear' Boundaries 

Scheduling Delicious Self Care

Discipline
Week Three 
Sunday June 18 (8PM CST) Group Coaching Session
Pillars of Self Care
Week Four 
Sunday June 25 (8PM CST) Group Coaching Session

Presence

Building a Life You Love
Bonus! 
You may have heard of the five love languages for your spouse or even your kids but have you ever considered identifying and connecting your love language just for you? Included in this coaching experience is a complimentary download to help you explore how to love yourself more with your personal love language!