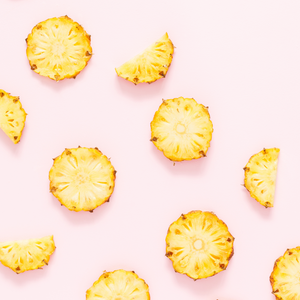 Fierce Foundations Group Workshop
Regular price $99.00 Sale
Did you buy a new calendar with excitement at the beginning of the new year only to find yourself unorganized and overwhelmed by February?  
Is your gym membership a recurring expense but you hardly ever make it to that yoga class? 
Are you frustrated that you lose patience with your kiddos so quickly but just can't seem to stop? 
Always running five minutes late?  
Fierce Foundations was created for you mama. 
Fierce Foundations is my signature process that helps busy mamas know their value, identify their priorities, build foundational rhythms and teach you how to protect your time and energy more thoughtfully so you can be who you were meant to be and do all the things that matter most. 
Fierce Foundations is your solution to feeling in control of your life and conquering overwhelm. Not only will this process help you create rhythms and routines that help you thrive, it also walks you through how to create a life you love and reminds you of your extraordinary value. 
This workshop is built for maximum results in minimum time. As busy mamas, I know you can't fit much more on your plate. Give me only 30 minutes per day plus 30 minutes on Sunday and you will see results. 
After this workshop you will: 
Feel more in control of your life 
Have crushed mom guilt 
Feel celebrated and know how to cultivate celebration 
Remember your worth and extraordinary value
Have clarity on your priorities
Be able to serve others with more capacity 
Have clear intentions for your days

Have new friendships and a celebration squad for life 
 Ready to join us?
The next workshop is April 25, 2021 through May 16, 2021. We are only offering a limited number of spots to keep an intimate group. 
Simple and Easy to Implement 
Weekly Coaching Calls
One on One Coaching
Private Facebook Group 
Accountability + Support 
Week One
30 Minutes on Sunday: Coaching Call

15 Minutes: Daily Action Step 

10 Minutes: Weekly Challenge / Self Care 

5 Minutes: Daily Habit Change 

Resources + Support 
Week Two 
30 Minutes on Sunday: Coaching Call 

15 Minutes: Daily Action Step 

10 Minutes: Weekly Challenge / Evenings

5 Minutes: Daily Habit Change 

Resources + Support 

 
Week Three 
30 Minutes on Sunday: Coaching Call

15 Minutes: Daily Action Step 

10 Minutes: Weekly Challenge / Mornings

5 Minutes: Daily Habit Change 

Resources + Support 
Week Four 
30 Minutes on Sunday: Coaching Call

15 Minutes: Daily Action Step 

10 Minutes: Weekly Challenge / Boundaries 

5 Minutes: Daily Habit Change 

Resources + Support