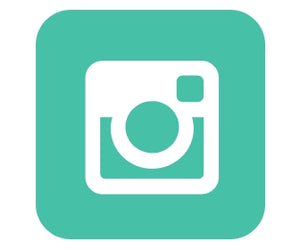 200+ Done for You Social Media Prompts!
Regular price $5.00 $2.50 Sale
As a celebration cheerleader, someone who loves to celebrate randomly, a holiday enthusiast and an ambitious entrepreneur, I have found a love for social media over the years. 
I often compare connecting with clients on social media to throwing a party. As a professional event planner for the past fifteen years, I love curating thoughtful details that inspire a memorable experience. Many of the steps needed to plan a successful event, are the same steps that can be used to create authentic social media content that leads to more engaged customers and increased revenue.  
So what exactly is a social media marketing plan and why do you need one? A social media marketing plan is the summary of everything you plan to achieve for your business using social networks. 
This download will assist you in reviewing your social media goals, brainstorming ideas to develop new content, create a content calendar for the entire year and allow you to define clear objectives and goals to measure your success. You will be guided through the following five steps: 
Step One: Create Marketing Objectives and Goals 
Step Two: Conduct a Social Media Audit 
Step Three: Gather Inspiration 
Step Four: Create a Content Calendar 
Step Five: Test, Evaluate and Adjust 
Social media marketing takes thoughtfulness, time, strategy, consistency and ultimately it's all about earning trust from your ideal client. This download will guide you as you create content that helps serve them and earns their trust through authentic, thoughtful content.    
It's time we celebrate social media and use it to help celebrate your customers and your success! 
PLUS this download has over 200 prompts that you can use to connect with your customers on social media! You are going to fill your calendar of 365 days in no time with these thoughtful prompts!